Junk Removal in

Tampa, FL

Don't want to strain yourself with DIY junk removal in Tampa? Then get in touch with the full-service crew at Lightning Bay Junk Removal!
AFFORDABLE JUNK REMOVAL IN TAMPA
Stressing over a pile of clutter? Well, junk removal in Tampa is no skin off your back when Lightning Bay Junk Removal is at your service!
There's a lot going on in Tampa, FL. It's the home of many families, a tourism hotspot, and just a nice place in general. Let's keep it clean so it can stay nice. Contact us today to claim a same-day or next-day appointment!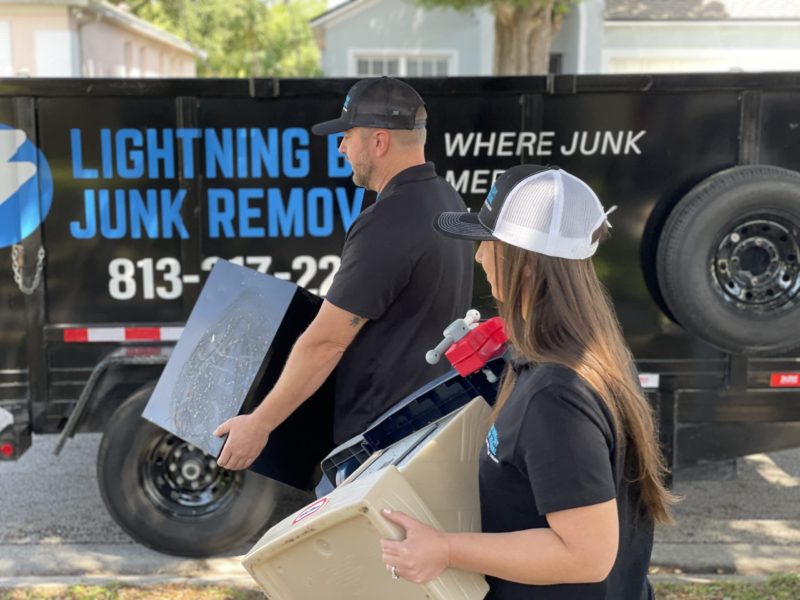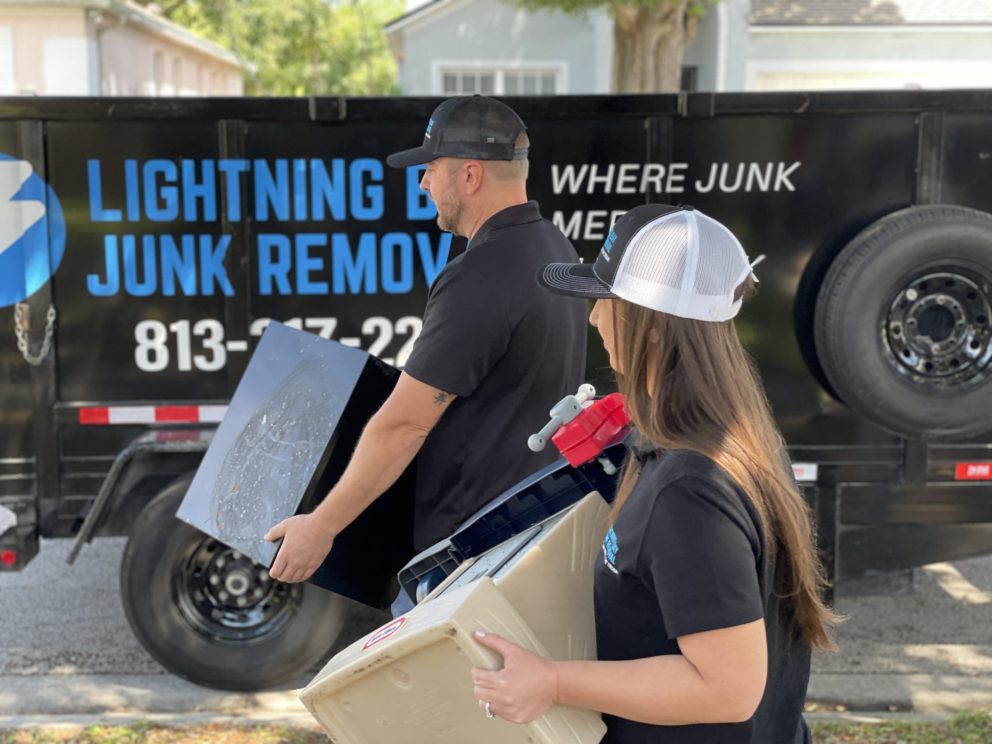 Our Tampa Junk Removal Services
Junk comes in all shapes and sizes, but there's something that rings true for all junk: you don't want it, it's wasting your space, and you want it gone FAST. Fortunately, we're all ears—and we're ready to provide you with our junk removal services right away!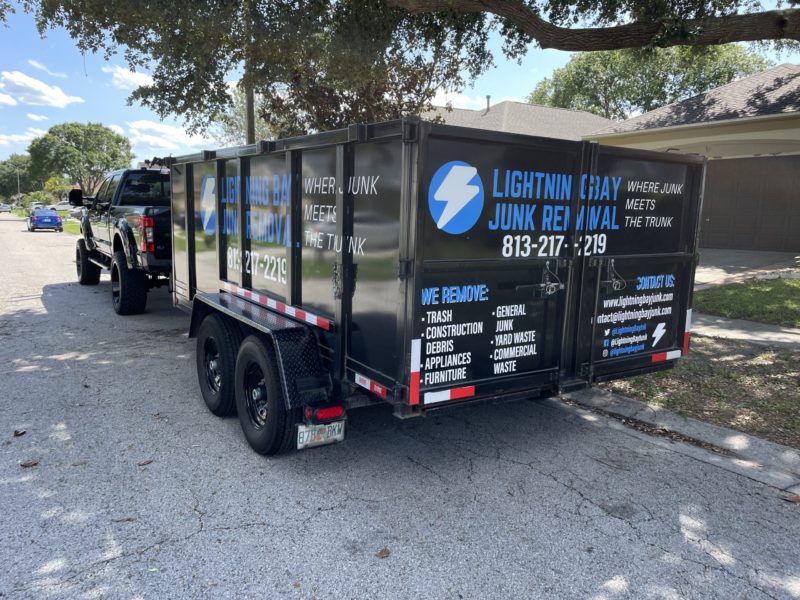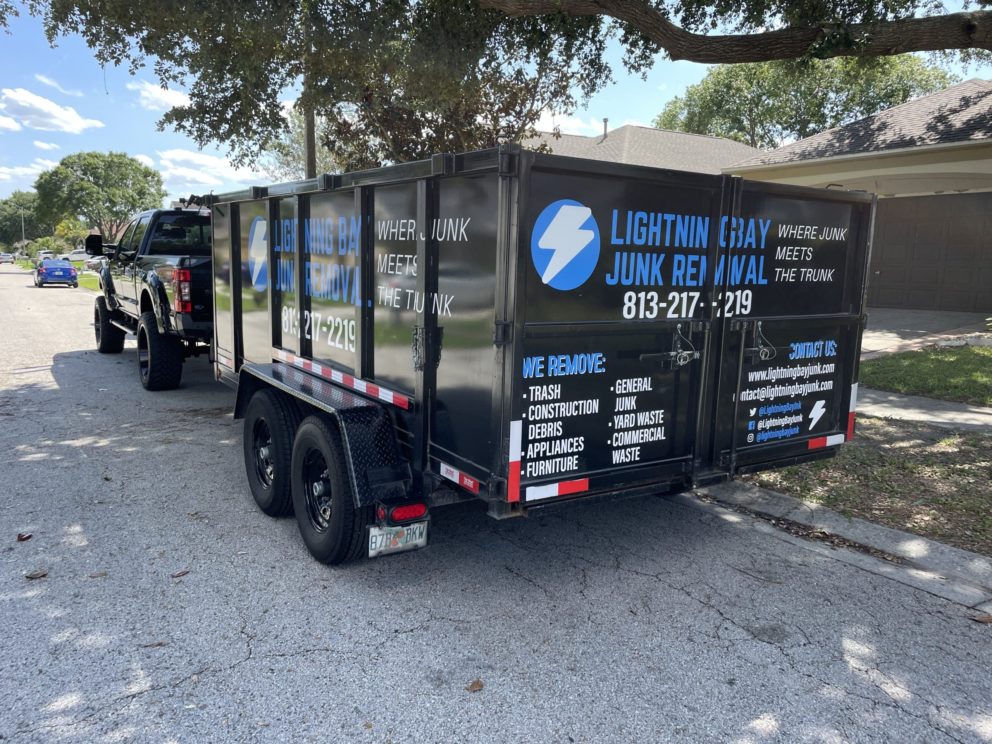 The Lightning Bay Junk Removal Experience
Tired of being mistreated by the junk removal franchises? Then it's time you gave Lightning Bay Junk Removal, because we're not a franchise!
Upfront quotes. We don't keep secrets from you. Instead, we tell you what the final price of your appointment is from the get-go.
Professional. We appear professional with our clean matching uniforms, and we act professional with our pleasant attitudes.
Full-service. Don't want to haul junk or visit a landfill? You won't have to–our full-service crew does it all for you!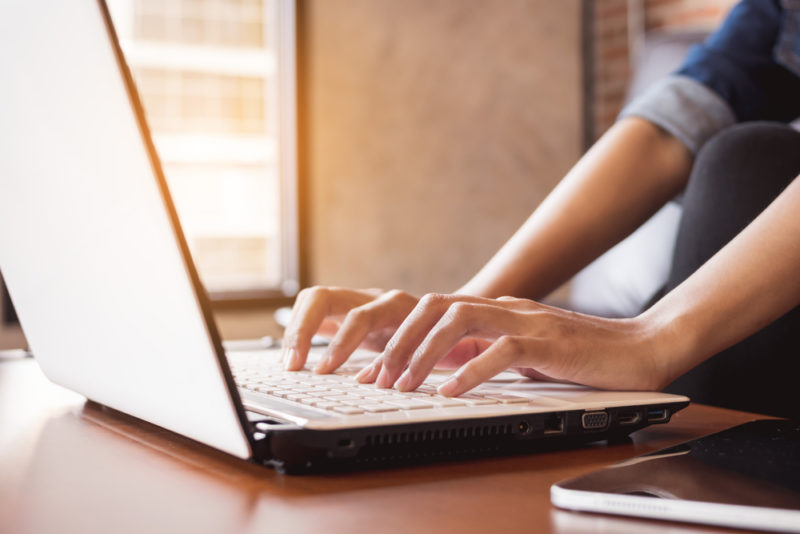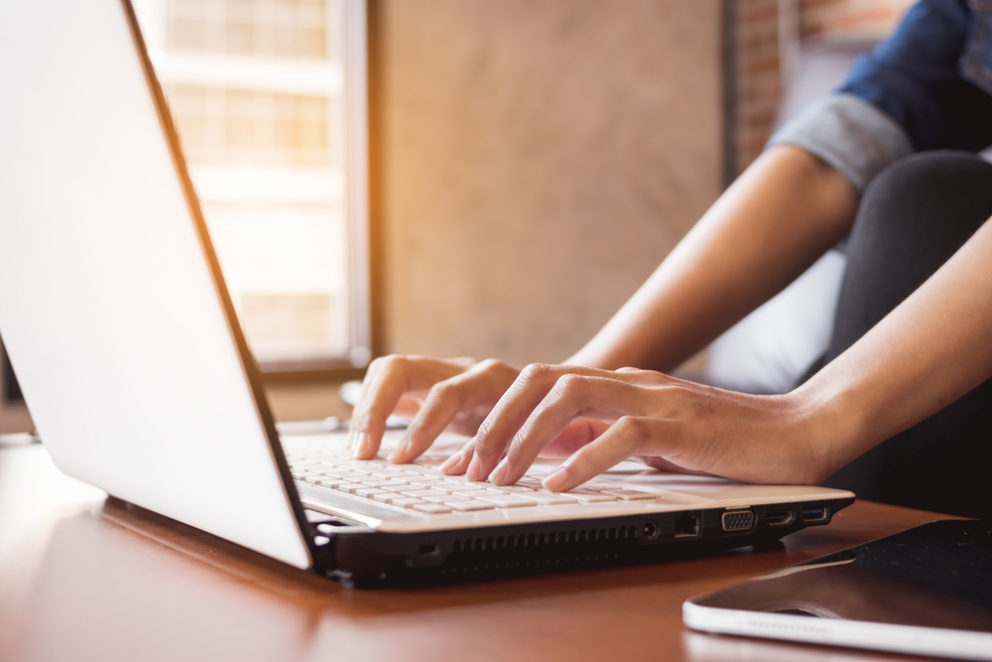 Book an Appointment
Scheduling an appointment is easy when Lightning Bay Junk Removal is your company of choice. Let's get started on your Tampa junk removal project!
Contact us online. Did you know you can save twenty dollars on your appointment by booking online? It only takes a few clicks!
Call 813-217-2219. We can also help you over the phone. Need a free cost estimate? Then don't hesitate to dial our business number!
JUNK REMOVAL IN THE TAMPA BAY AREA
We are proud to provide junk removal in Tampa. But, that's not the only city we service. In fact, we take on appointments all across the Tampa Bay Area. In other words, when you've got junk, we're the neighborhood crew you can trust to get rid of it for good! See all of our locations.
We also can't emphasize enough the convenience of our same-day and next-day appointments. When you need to get rid of your junk right away, this is a fantastic option for you! So, don't wait to contact us. Our pros are ready to help you declutter your space!
What Are You Looking For?