Junk Removal in

Ruskin, FL

Stuck with a bunch of clutter? Take comfort in knowing that Lightning Bay Junk Removal has all your Ruskin junk removal needs covered!
WHY RUSKIN JUNK REMOVAL?
Ruskin, FL. It's a comfortable little town on the shores of the Little Manatee River. This small town beauty shouldn't be spoiled by junk, so when you need junk removal in Ruskin, get in touch with Lightning Bay Junk Removal!
We get it: junk removal is tough. That's why we are a full-service company that handles all the hard work for you. All you have to do is show us the junk. We'll take the rest from there!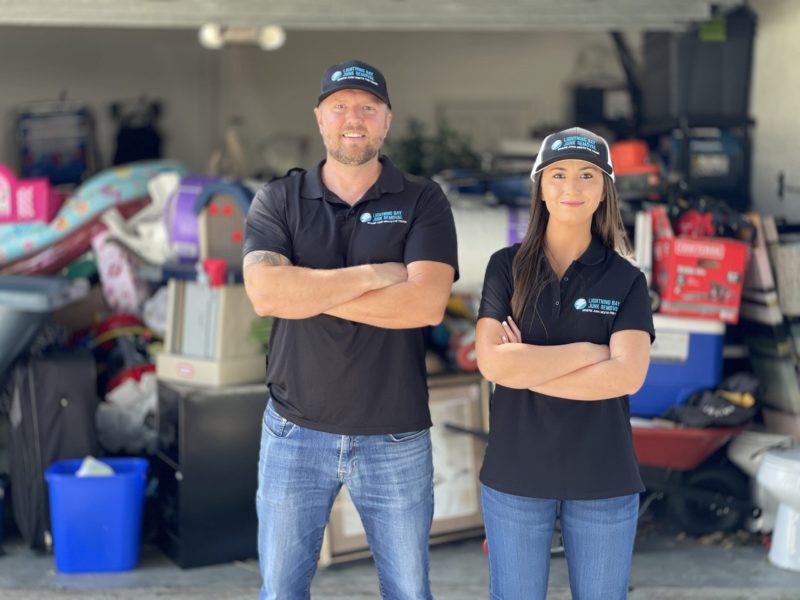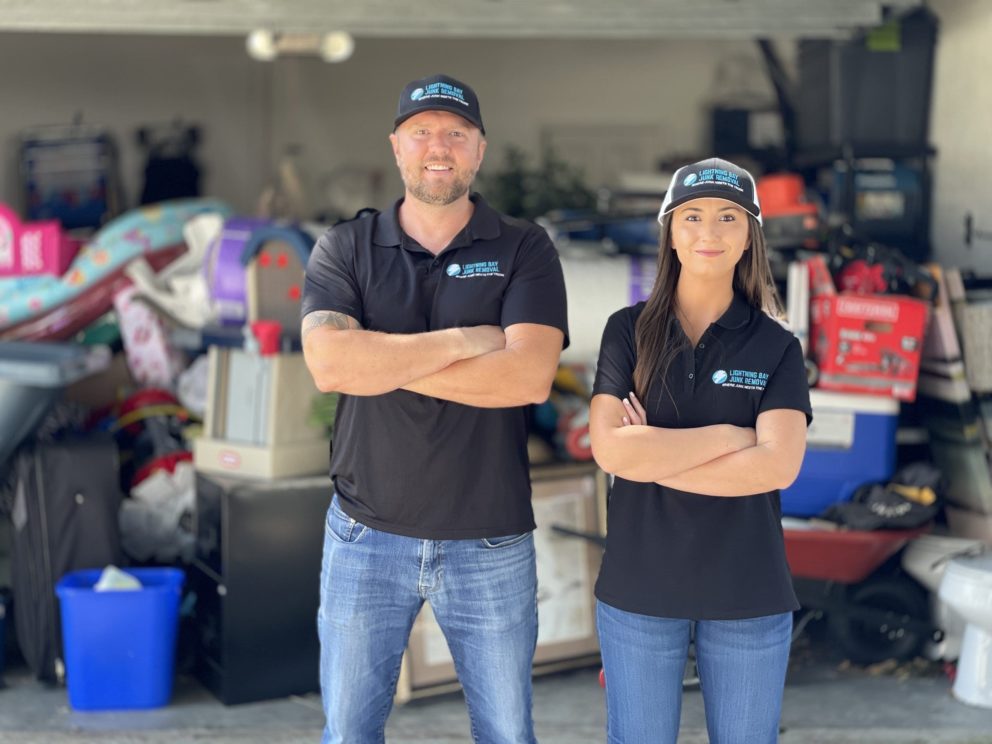 How Ruskin Junk Removal Works
Our junk removal process isn't rocket science! All it takes is four simple steps to complete your appointment and leave you without a single piece of junk.
Assessment. First, we'll take a look at all the junk you have for us so we know what we're working with.
Haul. Next, our full-service crew will haul all the junk out the door—even heavy, awkwardly shaped stuff.
Load-up. We'll load the junk into our truck, then make sure we got everything you wanted to get rid of.
Disposal. The final step is disposal. Since we handle this part, there's no need for you to visit a local landfill. We've got this!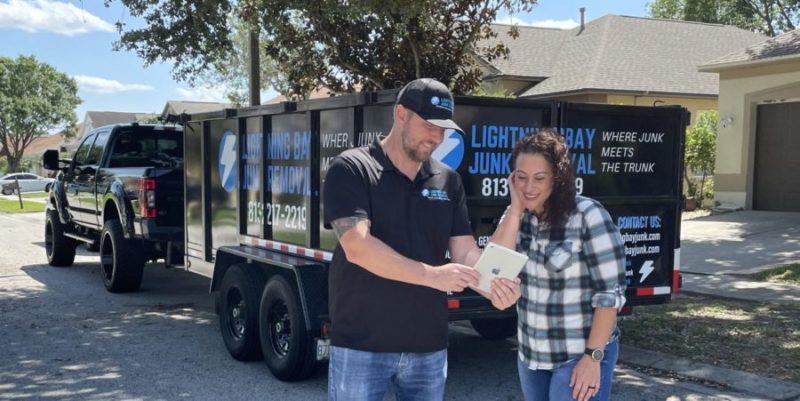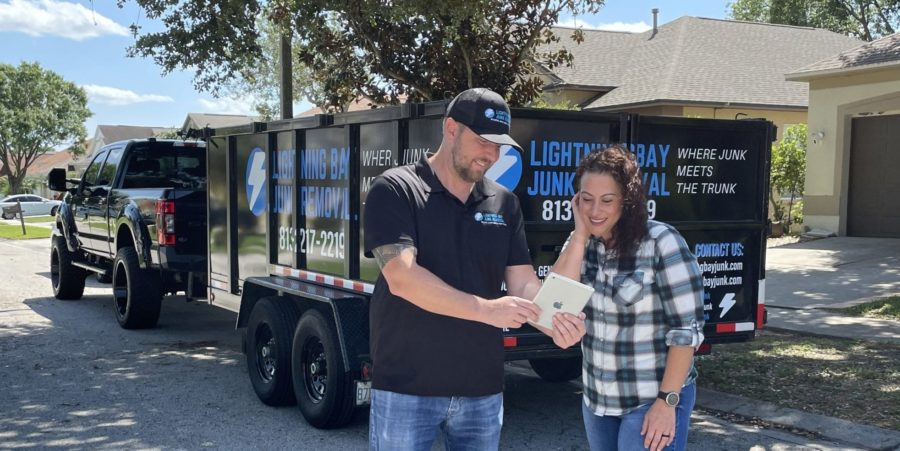 Custom Quotes
When you choose Lightning Bay Junk Removal, you never have to worry about our prices! That's because we keep rates reasonable and affordable.
The amount of junk you have determines how much you have to pay. It's simple and fair.
We'll figure out how much junk you have from the get-go, then pass you a firm, upfront quote.
Our quotes have all necessary fees calculated into them, which means no hidden fees ever.
Feel free to contact us ahead of time to receive a free estimate! We'd love to help you out.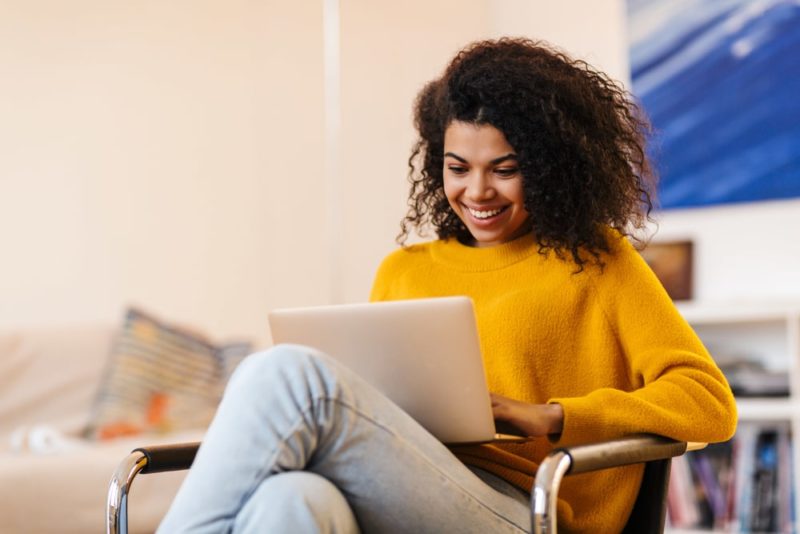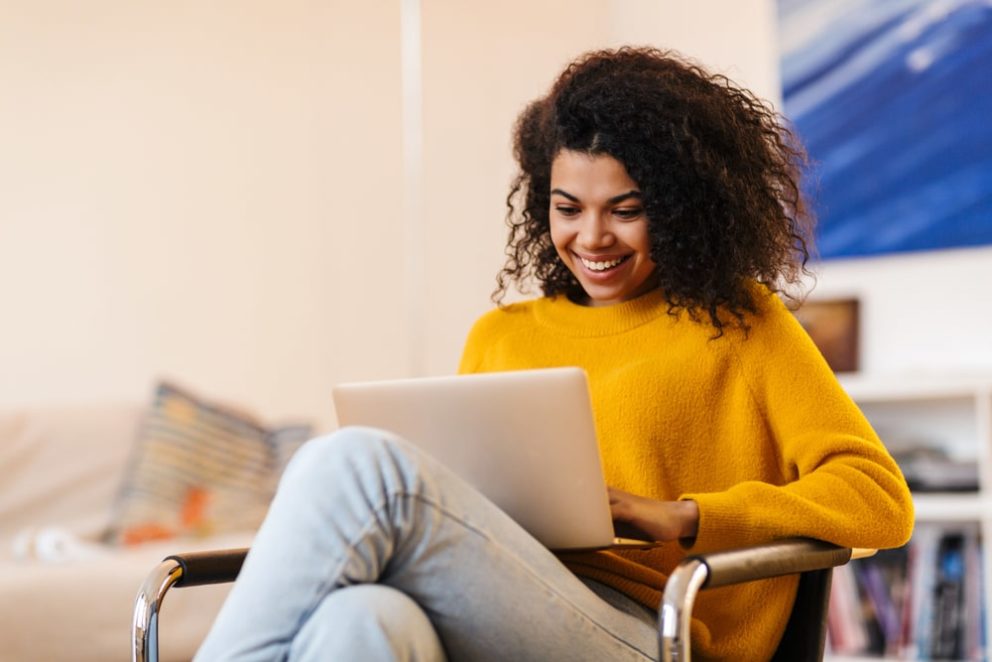 Contact Us Today
We want to hear from you! It's time to get your Ruskin junk removal appointment on our schedule.
Contact us online. Book your appointment right here on our website! Not only is it quick and simple, but it also lets you save twenty dollars on your appointment.
Call 813-217-2219. We can help you over the phone, so don't be shy! Give us a call, and we can answer your questions and set up an appointment for you.
SAME-DAY JUNK REMOVAL IN RUSKIN
Lightning Bay Junk Removal is where junk meets the trunk! Not only that, but we provide junk and lightning speed, too. For appointments that best suit your urgent needs, consider our same-day and next-day openings. We can swing by fast, pick up your junk, and leave you happy and clutter-free as soon as today or tomorrow!
What sort of junk are you dealing with? Old furniture? Broken appliances? Something else entirely? Whatever you need to get rid of, we want to help you. See all of our junk removal services to learn more about how we can serve you!
What Are You Looking For?